In Love With The Allgäu Nightlife
There couldn't be a better place in Germany for its excellent nightlife as here in the Climatic Health Spa town, Oberstaufen. For the dance lovers and sociable night owls this is the place to be. Here you can experience nightlife based on tradition and lifestyle, old worldly charm with a touch of glamour.
Early Drinks & Tea-Dances
You'll wake up to the sun streaming through the window, knowing you can turn over and carry on sleeping in your cosy hotel bed. But not in Oberstaufen! It's not the mountains calling to you, it's the Allgäu social life. It doesn't start when night falls, in Oberstaufen you have to be an early bird to join in the fun and entertainment. At 11.00 hrs. you can join the musicians, tuning their instruments in Charly's Bistro, enjoy a drink and listen to the live music. It doesn't matter if you are on your own, in Oberstaufen socializing is easy. With newly made friends it's off to the Ponyhof, which opens at 14.00 hrs. It has been rumoured that some people have danced holes in the soles of their dancing shoes at this hot spot!
Night Shooting Stars & Starlets
"They who dance and laugh must also eat"! For instance in the Enzianhütte, the "in" place to visit and mingle with the famous of the social scene. Here guests mix with the stars, which is the reason why people return to this spot, not just because of its great food but also because it's the meeting place, for everyone.With a new lease of life it's on to the next stop, people say that if you are in Oberstaufen then you have to have been to Bubi's Bar, at least once! Here you can rub shoulders with celebrities from sports, politics and television. If you are out of luck and they're not present you can spend your time checking out the photo gallery, which lines the walls. As a tribute to one of his favourite guests, Bubi has created a cocktail called "Schumi" - to give you a clue who this is named after; the drink is red and you shouldn't drink it too fast...try it out for yourself.
The Bermuda Triangle Of The Allgäu Nightlife
If you haven't had enough and you can feel your dancing feet twitching, then from Bubi's Bar it's on to the Apostel and just around the corner is the Weinbauer. Here you can twist again, dance cheek to cheek or swing and toe - tap to the live music!
These three places are the so called Bermuda Triangle, but luckily people don't disappear here, they tend to come back, again and again!
360°
Luxury in the mountains
Days that you'll never forget. Relaxation that will keep you healthy. Pleasures that will create delight. Welcome to Hotel Allgäu Sonne!

Allergy friendly
Call
© Almrausch - Eventstadl
Bar, Tanzlokal
Live Events für Jung und Alt mit Alleinunterhaltern und Bands im Bereich Tanzmusik , Schlager & Co. Der Eventstadl liegt direkt gegenüber der AVIA Tankstelle und dem Wertstoffhof.
Call
Alpenzauber
Restaurant - Café - Bar
Rainwaldstraße 2
87534 Oberstaufen
Apost'l Alm
Food & drinks in great atmosphere
Bahnhofsplatz 2
87534 Oberstaufen
Apost´l Abendlokal
Nightclub in Oberstaufen
Bahnhofsplatz 2
87534 Oberstaufen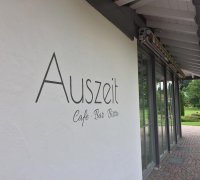 © Auszeit Oberstaufen
Free use of mini-golf and ice rink with Oberstaufen PLUS
The fun for young and old in the Staufen park: Miniature Golf in the summer, in winter ice skating and curling on the ice rink ...
Call
© Kur und Sporthotel Bayerischer Hof
360°
Your hotel in the heart of Oberstaufen
The 4 star Hotel offers warm hospitality and tradition with contemporary cuisine and has already in 1950 the first Oberstaufen Schroth guest welcomed.

[im Zentrum]Allergy friendly
Call
Bubi´s Bar
Rendezvous of the "Staufner" with her celebrity guests.
Rainwaldstr. 2
87534 Oberstaufen
Charly´s Bistro
Bar and live music
Arnikaweg 4
87534 Oberstaufen
Clublounge Südpunkt
Clublounge
Rothenfelsstraße 1
87534 Oberstaufen
Der Gaukler
Café and Bar
Aach 7
87534 Oberstaufen Aach
Dorfstüble
Restaurant and bar in Oberstaufen
Kalzhofer Str. 1
87534 Oberstaufen
Festhalle Musikalm
Celebrate next to Imberg cable car
In der Au 9
87534 Oberstaufen / Oberstaufen-Steibis Steibis
Gastro Pavillon
Gaststätte & Sky Sports Bar
Isnyer Straße 1
87534 Oberstaufen
Globus - bar. lounge. restaurant.
Bar, Lounge, Restaurant
Immenstädter Str. 4
87534 Oberstaufen
© Königshof Hotel Resort
360°
Cozy first-class hotel with a unique spa
This AllgäuTopHotel is situated on the south side of Oberstaufen, with breathtaking views to the beautiful mountain area and just a few minutes away from three superb golf courses.

Oberstaufen GUTSCHEIN
Bei diesem Partner kannst Du Deinen persönlichen Oberstaufen GUTSCHEIN einlösen
Allergy friendly
Call
© Lindner Parkhotel & Spa
Video
WELLNESS & HEALTH - NATURAL PERFECTION THE ALLGÄU WAY
Situated next to Staufen Park with a magnificent panoramic view of the Alps and just a stone's throw from the center of Oberstaufen, the Lindner Parkhotel & Spa pampers its gues...

Oberstaufen GUTSCHEIN
Bei diesem Partner kannst Du Deinen persönlichen Oberstaufen GUTSCHEIN einlösen
[im Zentrum]Allergy friendly
Call
Onkel Alois
Tiny bar in Oberstaufen
Am Sandbühl 2
87534 Oberstaufen
Schaubrennerei Zur Höll
Distillery
Willis 3
87534 Oberstaufen Willis
Servus
Dancing club
Rainwaldstr. 2
87534 Oberstaufen
Weinbauer
Dance hall
Rainwaldstraße 4
87534 Oberstaufen
Weinstube zum Goißgässle
Bar
Lindauer Straße 6
87534 Oberstaufen
Zum armen Holdi
Restaurant
Jahnstr. 5
87534 Oberstaufen