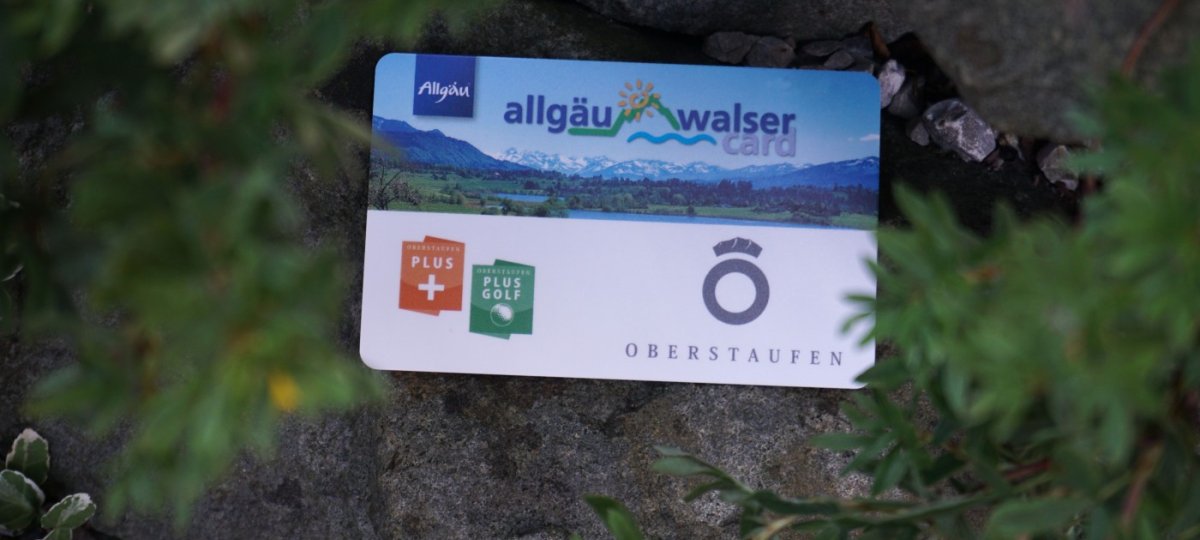 The terms and conditions of Oberstaufen PLUS
The terms and conditions of Oberstaufen PLUS
With Oberstaufen PLUS you can use a wide range of leisure services free of charge. Such an offer requires clear rules and clearly defined terms of use. By using the Oberstaufen PLUS guest card you accept these. In the event of infringements and/or attempted misuse, the guest card will be confiscated without replacement and any violations of services will be charged for.
TERMS AND CODITIONS DOWNLOAD
All Oberstaufen PLUS services can ONLY be used on presentation of the Oberstaufen PLUS guest card. It is valid as an admission ticket and free pass.
Your guest card is personalised and is assigned to you and your host. Make sure that every fellow traveller has the correct guest card assigned to them.
Pay attention to the different scope of services of Oberstaufen PLUS and Oberstaufen PLUS GOLF - and which of the two guest cards you possess.
Theft, loss, or damage of the guest card must be reported immediately to the respective host or Oberstaufen Tourism. The lost guest card will be blocked, and a replacement card issued for a fee, if necessary.
Oberstaufen PLUS services are free of charge during your stay with a participating host. There are no further fees/costs.
Your Oberstaufen PLUS guest card is a chip card. Therefore, please treat the card with the same care as you would, your EC or credit card.
The form and scope of Oberstaufen PLUS services are regulated by the currently valid overview of services.
The Oberstaufen PLUS services can be used during the entire stay. One overnight stay corresponds to one day of use.

One of the TOP partner services is free of charge every day. For the use of further TOP services on the same day, you will receive the regular Allgäu-Walser Card discount.
All other services are unlimited and can be combined in any way.
Your guest card is personalised, non-transferable and remains the property of your host. It can only be used by you during the booked period of validity.
The service partners may restrict the service components in whole or in part - in terms of times, changes due to weather conditions, maintenance work or repairs, excessive crowds or overcrowding of facilities and for other important reasons. In such a case, a refund or claims for unused services cannot be asserted.
The services offered are subject to the general terms and conditions of business or carriage of the service partners. These are binding.
The guest card is exempt from insurance benefits. It is your responsibility to ensure insurance cover, in particular for accidents in connection with the use of the services. You are also responsible for ensuring that your personal aptitude and abilities are suited to each service you use.
The current terms and conditions of use of the Oberstaufen PLUS guest card apply.
NOTE: Due to legal regulations following the Corona crisis, the Oberstaufen PLUS services are currently limited and further restrictions are possible. Such current or future restrictions do not justify a price reduction or free cancellation.